8th May 2021
161 McLeod Road
Auckland, Auckland 0610
Gather your friends and come celebrate a COVID-free evening of jazz, wine and cheese! Eat, socialise, dance and enjoy live music, featuring West City Youth Jazz Project and West City Jazz Orchestra, with guest vocalist Bevan Williams. Dig out those vintage jazz outfits to make the night a little extra special – a photo op will be available at the event.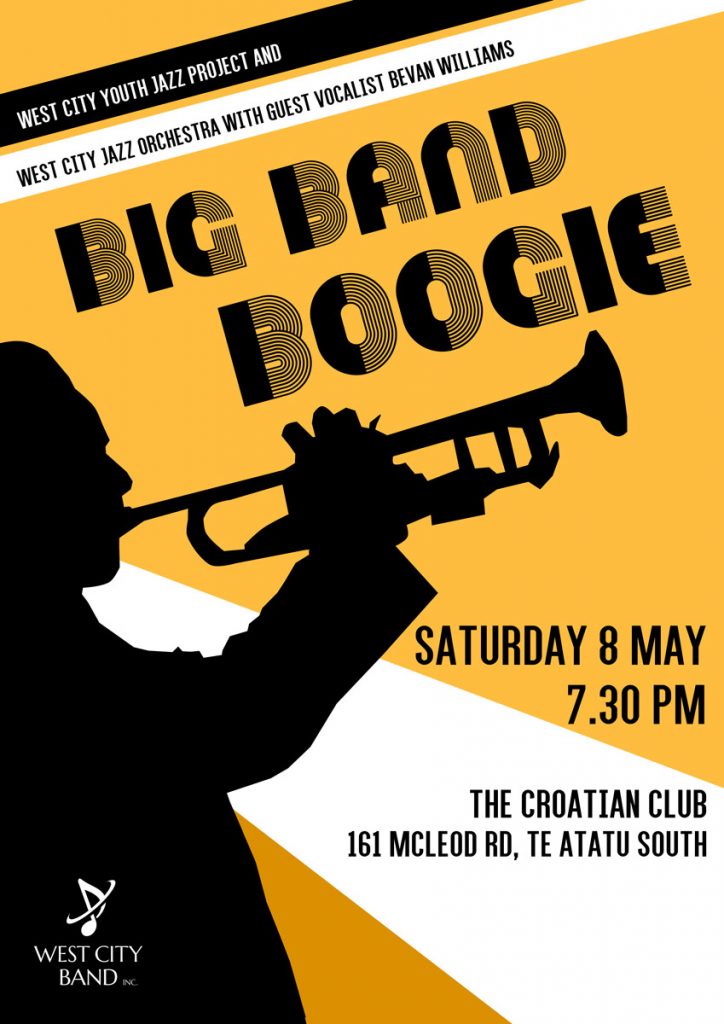 You can buy tickets individually… or a whole table for 8 or 10 people!
Ticket prices include antipasto platters and a cash bar is available.